Forestry software development in Estonia, Latvia and Lithuania for web, desktop and mobile platforms.
Main services:
Software rent, support
Consulting
Software planning
---
4 main software products:
Central desktop forestry software FIS, supporting applications e-Mets and Timber stock. Nordic Forest application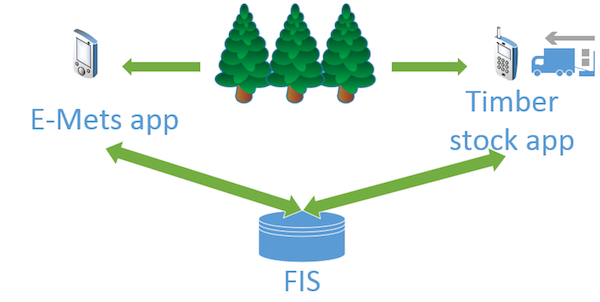 FIS – Forestry Information System maintains forest data and synchronizes newest data with and from field applications.
Main tools for:
Supported languages are Estonian and English.
Many reports to see the status of the ownership, stock, etc.
Several options to import or export data
Map window options

Map layers like cadastral and compartment borders, ortho, soil and base maps or customer own layers support.
Map layers from field applications – survey points, track logs, forestry machines location
Edit stand borders, measure and map printing functions provided
Automated work planning with few clicks

Database mirroring to customer existing systems
e-Mets application – mobile forestry software. e-Mets is tool for keeping forest data updated in field. Works on iPhone and iPad. Gives opportunity:
Supported languages are Estonian and English.
To update all the main figures and calculate results while in forest.
Update planned and done works status.
Offline mode to work without network coverage.
Map contains orthophoto, soil, base map, survey map layers, etc..
Stand polygon editing functions
Drone support. User can use drone live stream video with all map layers at the same time on app – New function, available soon!
Track log and survey points layers shared with central system.
Navigation to chosen estate.
One click sync with server
Download forest data while driving towards forest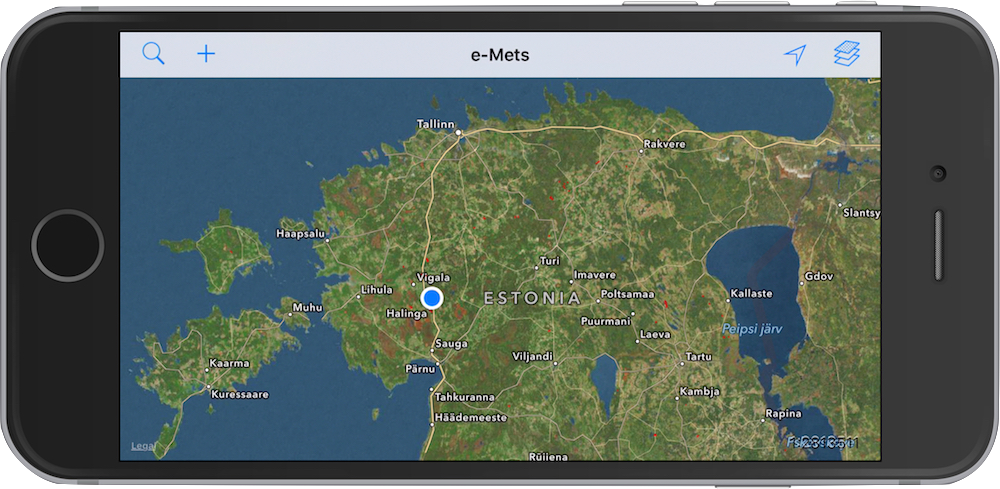 Timber stock application is made for forestry-machine operators.
Gives chance to send daily harvested, forwarded or transported amount of timber to central system.
Gives location of machinery (harvester, forwarder, timber truck) to the main system and e-Mets map windows.
Nordic Forest application
Simple tool to map property.
Allows forest volume calculation
Instant reporting